Column – All Refrigerator With Internal Dispenser
Why Sub-Zero?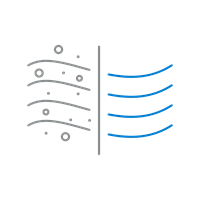 AIR PURIFICATION SYSTEM FIGHTS SPOILAGE, ODORS
Many fresh foods emit ethylene gas, a naturally-occurring compound that hastens food ripening and spoilage. Sub-Zero refrigerators come with an air purification system (based on technology developed by NASA) that scrubs the air of ethylene and odor every 20 minutes.
ADVANCED TEMPERATURE CONTROL
Sub-Zero's microprocessor controls the interior temperature to within one degree of its setpoint. An advanced air seal around all four sides of the door prevents leaks while conserving energy.
ELEGANT, SEAMLESS DESIGN
We believe your kitchen and home should be tailored and unique to you. Sub-Zero offers thousands of refrigeration solutions with various widths, innovative configurations, and limitless exterior customization. Modular in design, these units may be configured in any combination to create your ideal kitchen and home.
WORRY-FREE WARRANTY
Sub-Zero offers an industry-leading full two-year warranty on appliances, along with a full five-year sealed system warranty.

RIGOROUS TESTING
Built with premium-grade materials, Sub-Zero products are designed to last a minimum of 20 years. Major components are subjected to extreme stress tests prior to going into the final design, and every major function is tested before shipping.