Transitional Convection Steam Oven M Series
Subtitle:
ICBCSO3050TM/S/T
Why Wolf?
STEAM, A DELICIOUS SECRET INGREDIENT
'Miraculous' is a word that comes to mind when cooking with steam. When combined with convection, steam helps to make roast turkeys juicier, vegetables tastier, and homemade breads crusty on the outside and heavenly within. Wolf's unique digital technology senses the amount and size of foods, adjusts as necessary, and cooks dishes to delicious perfection.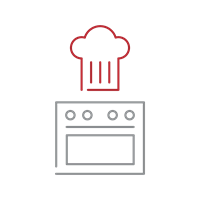 GOURMET MODE THINKS FOR YOU
Once your oven knows what's inside – a soufflé, a crown roast, a few sweet potatoes – our climate sensor takes over. It detects the volume, shape and consistency of these dishes then adjusts the time, temperature and humidity for guesswork-free delicious results, every time.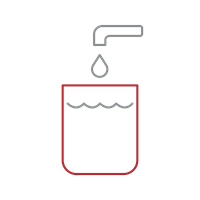 LARGE, EASY-ACCESS WATER TANK
The oven's large water tank provides 4-hours of continuous steam cooking. Thoughtfully designed, it can be refilled when needed without opening the oven door and interrupting the cooking process.
GREATER CAPACITY
A 30% larger interior, now 2.4 cubic feet, makes this our most spacious convection steam oven yet. The wider oven cavity allows for multiple dishes to be placed side by side at once for greater cooking capcity, and the dual convection system ensures even, consistent results.
WORRY-FREE WARRANTY
Wolf offers an industry-leading full two-year warranty on appliances, along with a limited five-year warranty.
RIGOROUS TESTING
Built with premium-grade materials, Wolf products are designed to last a minimum of 20 years. Major components are subjected to extreme stress tests prior to going into the final design, and every major function is tested before shipping.